News & Events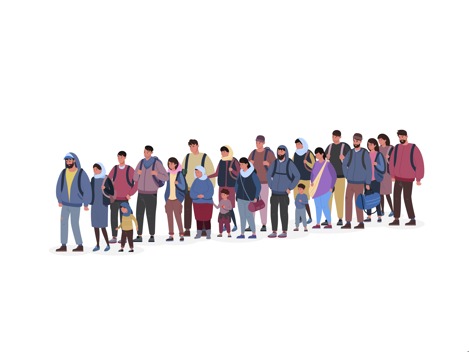 Pope Francis has chosen the theme "Free to Choose Whether to Migrate or to Stay", for https://migrants-refugees.va/world-day-of-migrants-refugees/his message today, promoting a renewed reflection on the right to be able to remain in one's own land."The decision to migrate should always be free," he said, "yet in many cases, even in our day, it is not. Conflicts, natural disasters, or more simply the impossibility of living a dignified and prosperous life in one's native land is forcing millions of persons to leave."
He continues with the challenge that confronts people and nations,"Migrants flee because of poverty, fear or desperation. Eliminating these causes and thus putting an end to forced migration calls for shared commitment on the part of all, in accordance with the responsibilities of each. This commitment begins with asking what we can do, but also what we need to stop doing. We need to make every effort to halt the arms race, economic colonialism, the plundering of other people's resources and the devastation of our common home."
World Day of Migrants and refugees is always an occasion to express concern for different vulnerable people on the move; to pray for them as they face many challenges; and to increase awareness about the opportunities that migration offers.
Sisters of Mercy Parramatta Congregation support Arrupe Place, the Jesuit Refugee Service Shelter Project. Read about this partnership project here
More Stories