Beyond the Pandemic: Challenges for Eco-Spirituality
Join us for this webinar based on Diarmuid O'Murchu's forthcoming book of the same name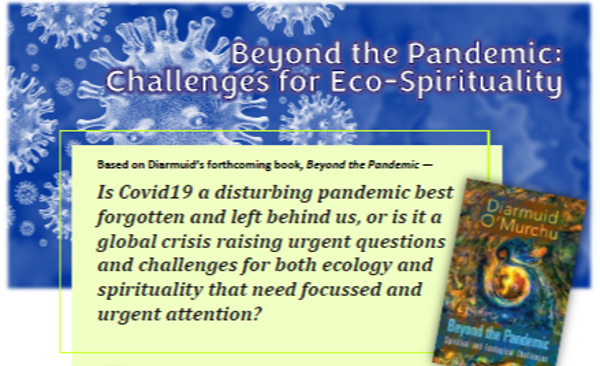 A disturbing pandemic or a global crisis?
Presenter:
Diarmuid O'Murchu is a member of the Sacred Heart Missionary Order, and a graduate of Trinity College, Dublin, Ireland. He is a social psychologist whose working life has been mostly in social ministry – predominantly in London.
Diarmuid has written many books in which he explores the development of religious thought and controversial issues.
When: Saturday 13 August 2022 (Australia)
Time: 5.00pm-6.30pm (AEST)
Where: On Zoom. To join Zoom Meeting click on this link: https://olmcparra.zoom.us/j/81848801328
Meeting ID: 818 4880 1328
RSVP: Valda.rsm@gmail.com
Back to all news
More News Stories