Bishop Vincent and Parramatta Church life feature on ABC Compass show
On 16 June 2016, Bishop Vincent Long OFM Conv was installed as the fourth Bishop of Parramatta at St Patrick's Cathedral, Parramatta.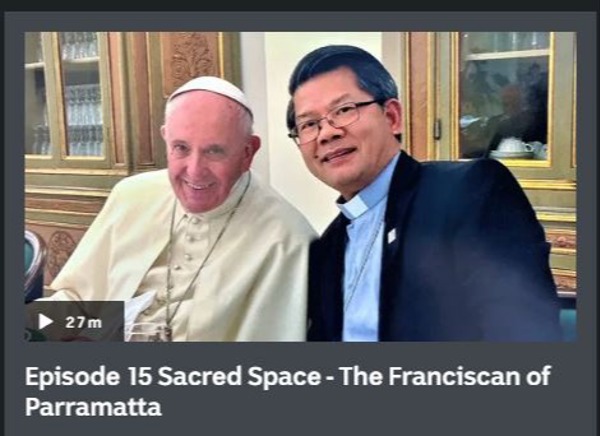 ABC TV's Religion and Ethics show 'Compass' has featured Bishop Vincent Long OFM Conv, Bishop of Parramatta, in an episode entitled 'Sacred Space – The Franciscan of Parramatta'.
The show's Geraldine Doogue, who approached Bishop Vincent to be part of the show, visits Bishop Vincent's own 'sacred space' – his mother's garden – where he has created a fun topiary garden of animals facing a cross in the tradition of the philosopher Teilhard de Chardin. Bishop Vincent explains "gardening is a great spiritual therapy for me".
In his interview with Geraldine in the Mary MacKillop Chapel in the Bethany Centre in the Diocese of Parramatta, Bishop Vincent talks about his escape from Vietnam in an overcrowded boat, a frightening and dangerous experience with his infant niece, nephew and sister-in-law. ...
Read the complete article here. Watch the Compass program on iview here
Source: Catholic Outlook
Back to all news
More News Stories