God after Darwin, Einstein and Teilhard
The first Earthkin event for 2022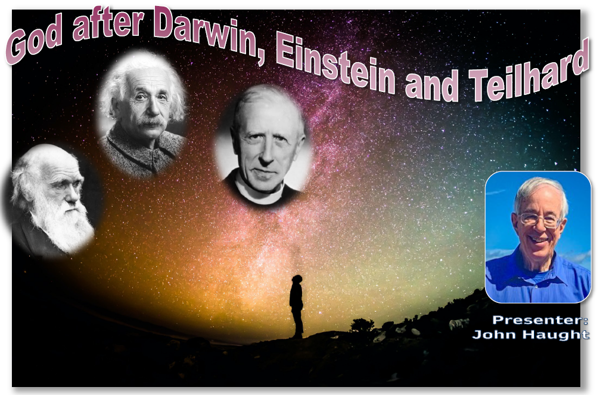 Science has now given us a new universe story that depicts an unfinished, ongoing cosmic drama. Has this new story left you like the early disciples after the death of Jesus, hurled in small groups, waiting in upper rooms for some inspiration as to how to proceed?
John Haught, a distinguished research professor, Georgetown University Washington DC. has been grappling with issues related to cosmology, ecology and religion for decades. He has written numerous books that document his reflections and attempts to face the new questions for spirituality and morality posed by advances in science.
In this session, John will show how Darwin and Einstein together not only contribute to a new sense of the universe, but at the same time raise questions of a theological nature to which Teilhard has responded.
Join us online for the first Earthkin session for 2022 on Saturday, 26 March 2022 at 10am AEST (Sydney)
Click this link to join the Zoom Meeting: https://olmcparra.zoom.us/j/83236122524?pwd=V1lKSjNMTXhFaUpyUG4yd3pBeS9RQT09
Meeting ID: 832 3612 2524
Meeting Passcode: 521801
RSVP: Valda at valda.rsm@gmail.com

Back to all news
More News Stories